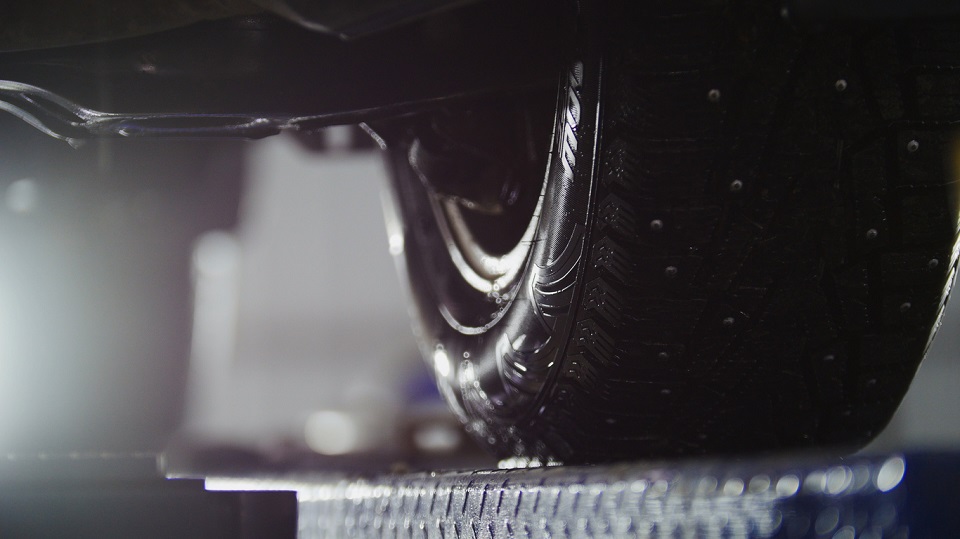 Quick and Easy Alignment Service in Butler, PA
Routine maintenance and occasional repair work simply comes with the territory of being a responsible driver. Keeping on top of things like oil changes, tire rotations, and brake service promotes road safety and helps your vehicle run better for longer. But there may be one common service you're overlooking: tire alignment.
Alignment service belongs on the list of common issues we see at Honda North – and lucky for you, it's a quick, easy, and affordable fix.
Sometimes, your car's suspension system gets jolted out of proper alignment when you hit a pothole, a curb, or a speed bump with too much force. When that happens, you need help from Honda North's expert technicians to get it back on track. A small investment of time and money now will save you bigger problems down the line, and we think it's well worth it to get your tire alignment service done today!
How Do You Know If Your Car Needs Alignment Service?
A misaligned suspension system can take a toll on your vehicle's tires, leading to excessive and uneven tread wear and other associated problems. That's why one of the best ways to tell if your car is in need of this simple service is by getting up close and personal with your tires. Examine your tires' tread and see if it looks more worn out than it should be based on the age of your tires, and if that wear is uneven. This could be an indication that your suspension needs to be aligned.
Another common symptom is when your car pulls to one side or another when you're driving on a straight path.
Of course, the only way to know for sure if your car needs alignment service is by taking it in for an expert assessment. At Honda North, our technicians are standing by to inspect your vehicle and tell you if you're in need of this or any other service. They will offer dependable recommendations and advice, and then get the work done quickly and correctly – without taking a toll on your budget.
Schedule Alignment Service at Honda North
Being proactive about automotive care is the best way to keep your vehicle operating efficiently and safely for many miles to come. At the first signs of a potential problem, turn to the service center at Honda North. Our automotive experts are skilled at doing all types of work on all makes and models. Whether you need a simple service like tire alignment or an oil change, a parts replacement, or even engine repair, Honda North's technicians are well qualified to get your vehicle back to the top of its game.
Explore our service specials and schedule your appointment today. Then trust our team of technicians to perform the services you need to get back to the demands of your busy life.